Bull & Bear Markets: A Timeline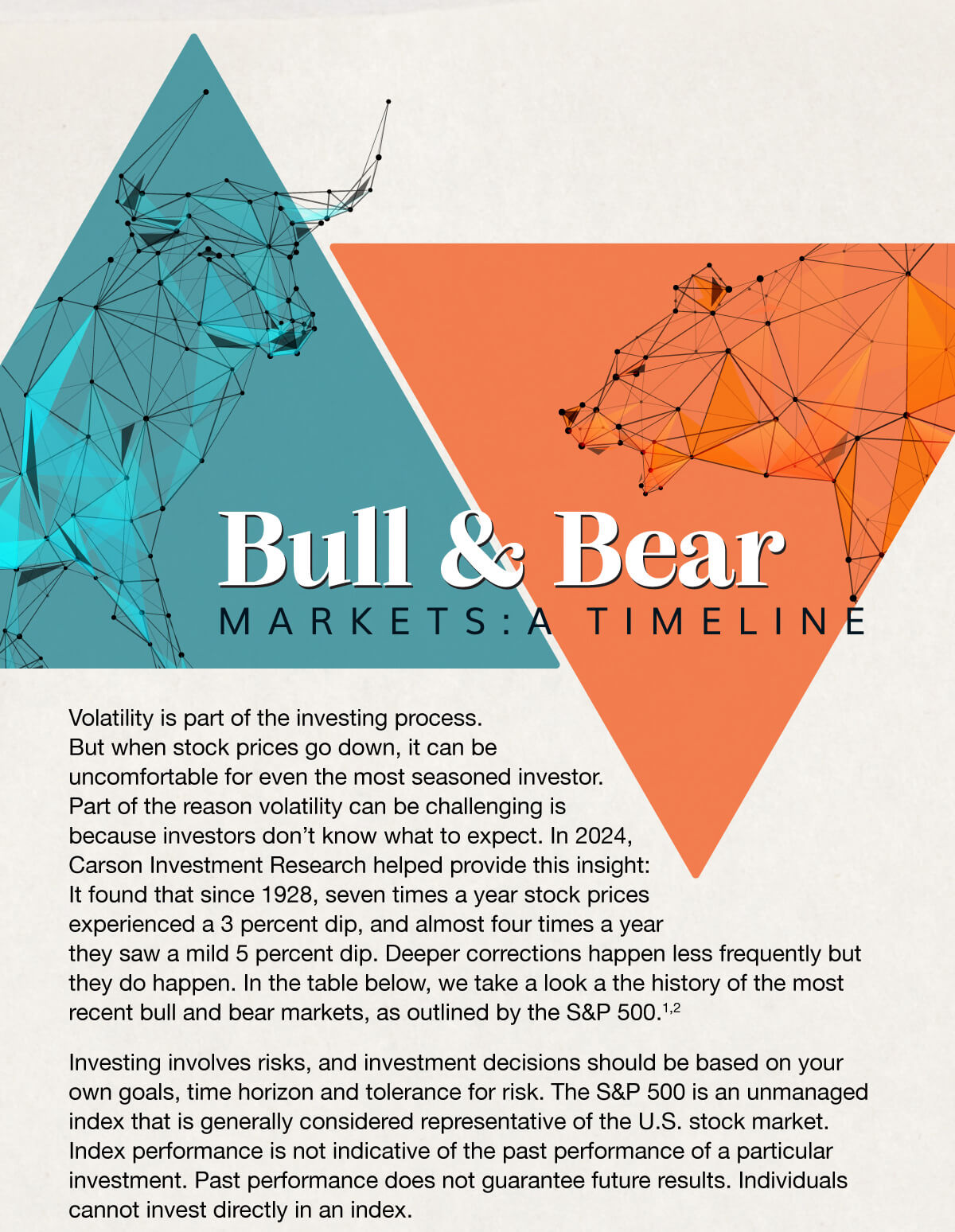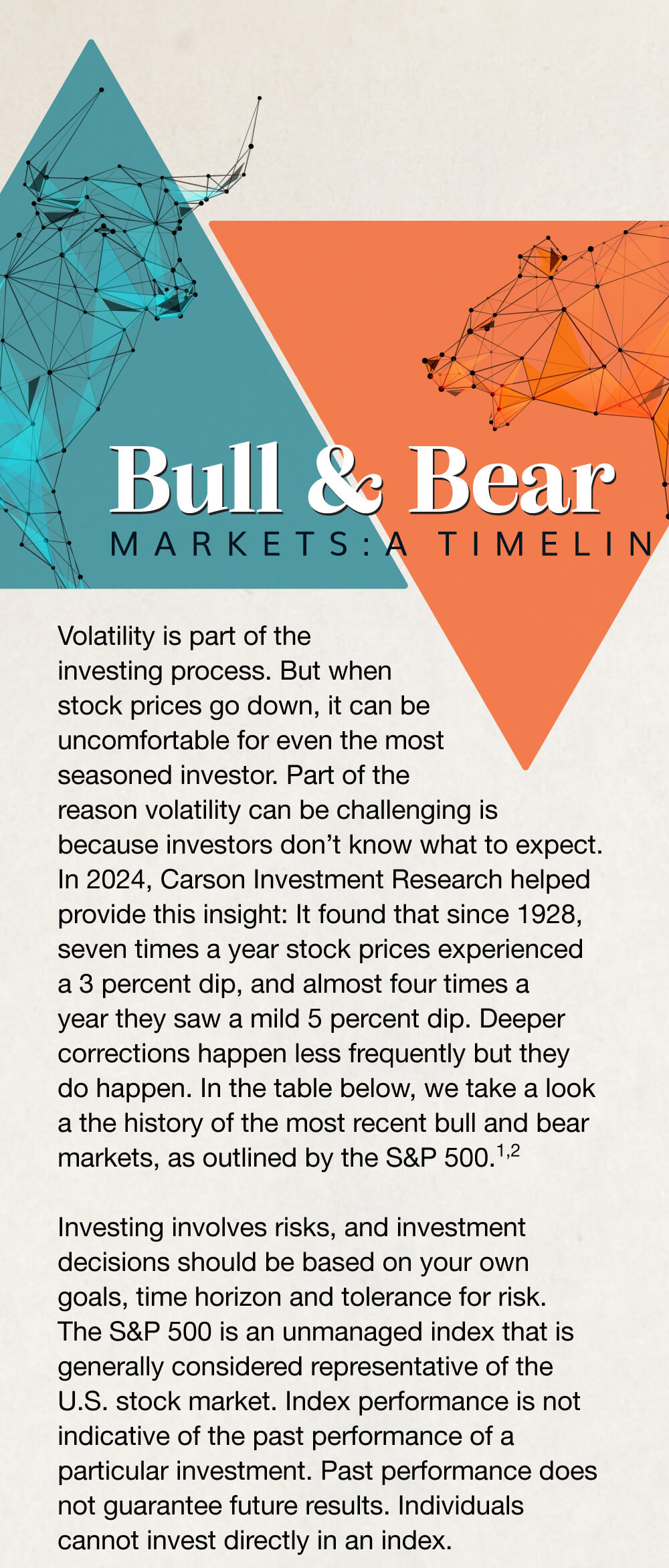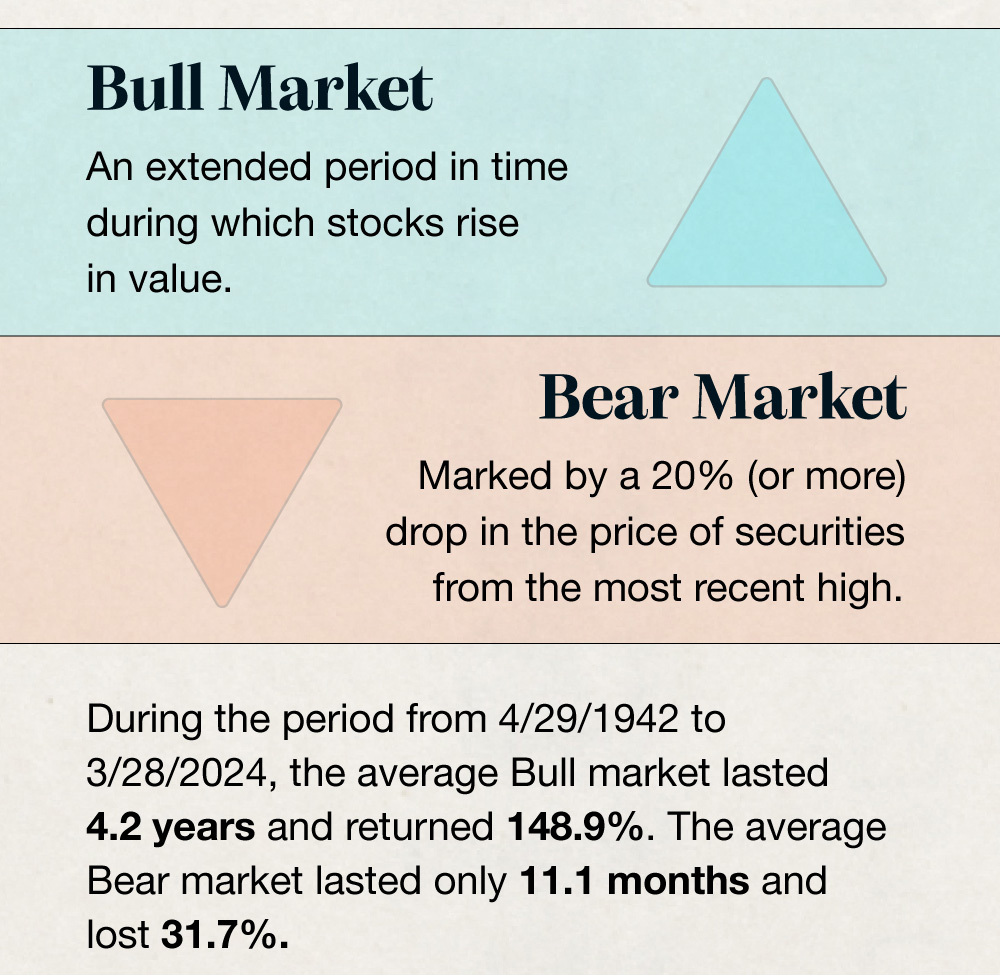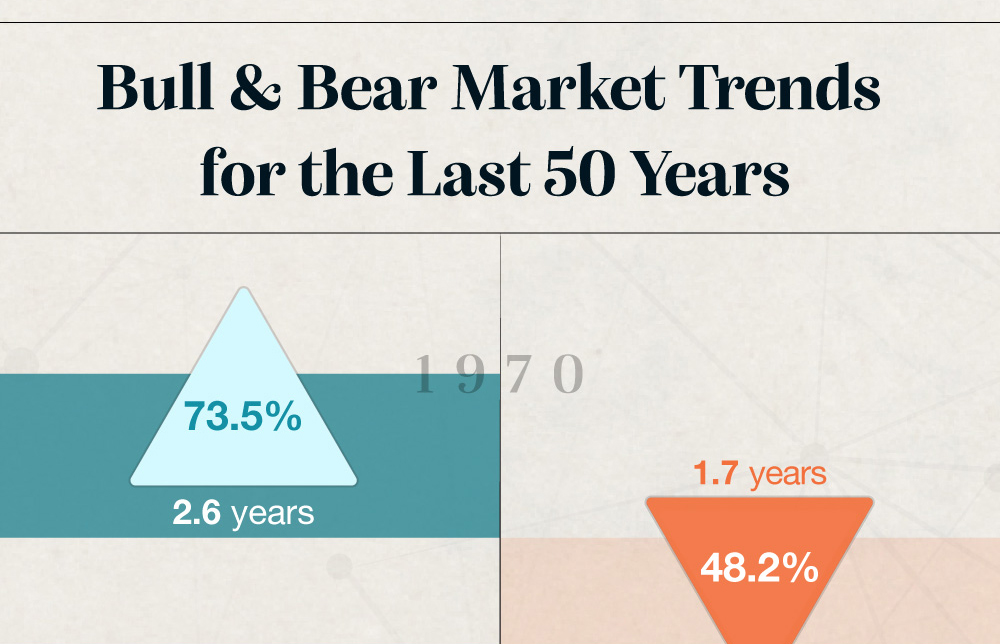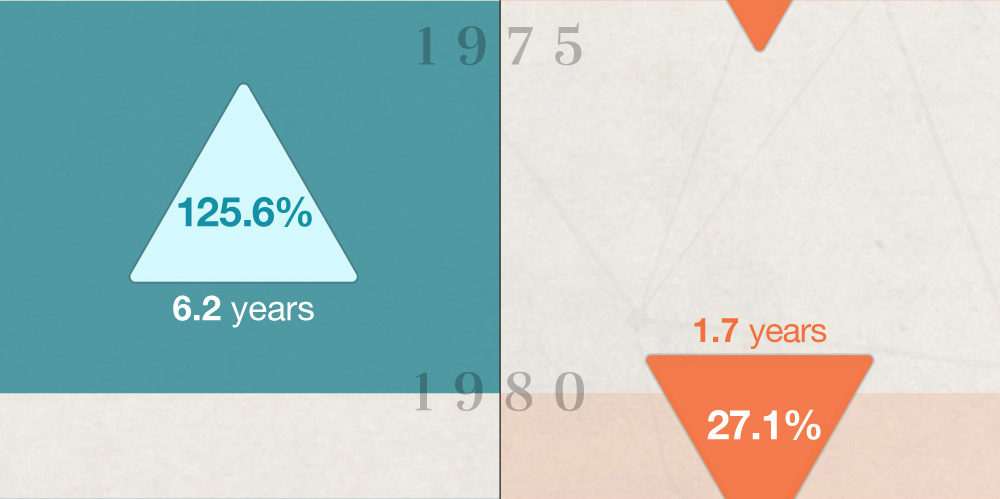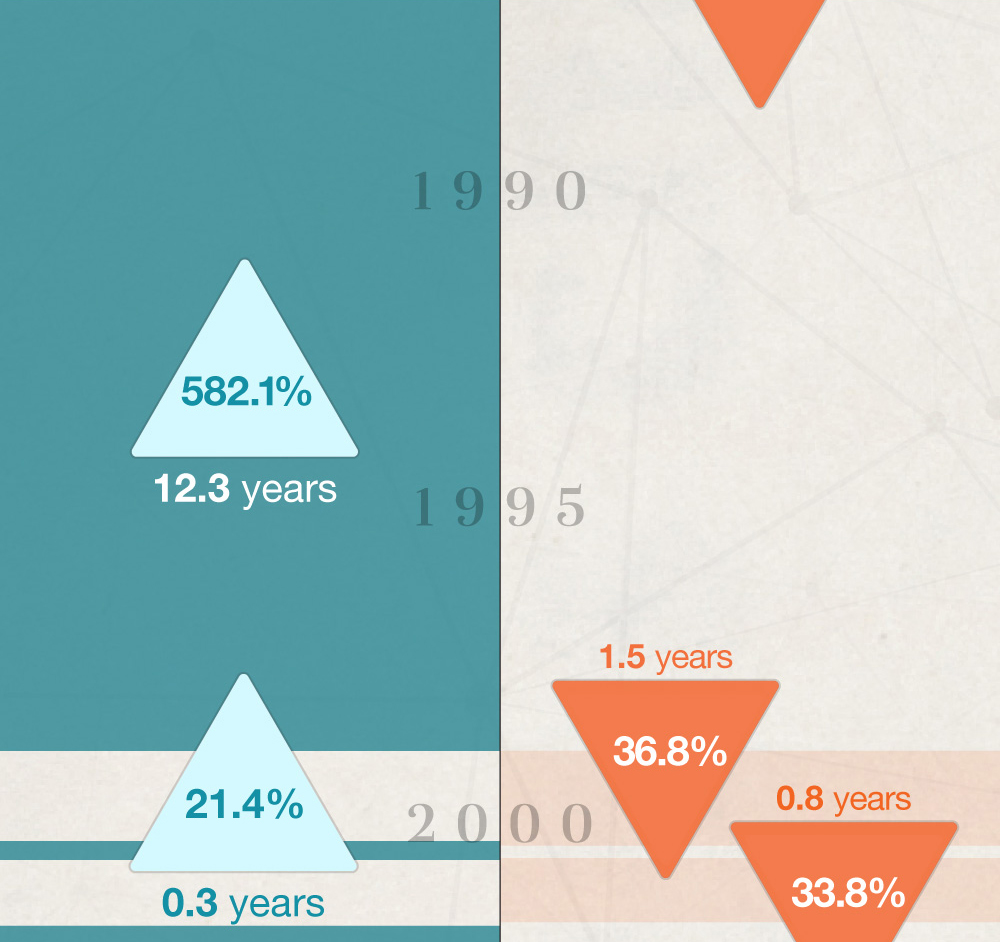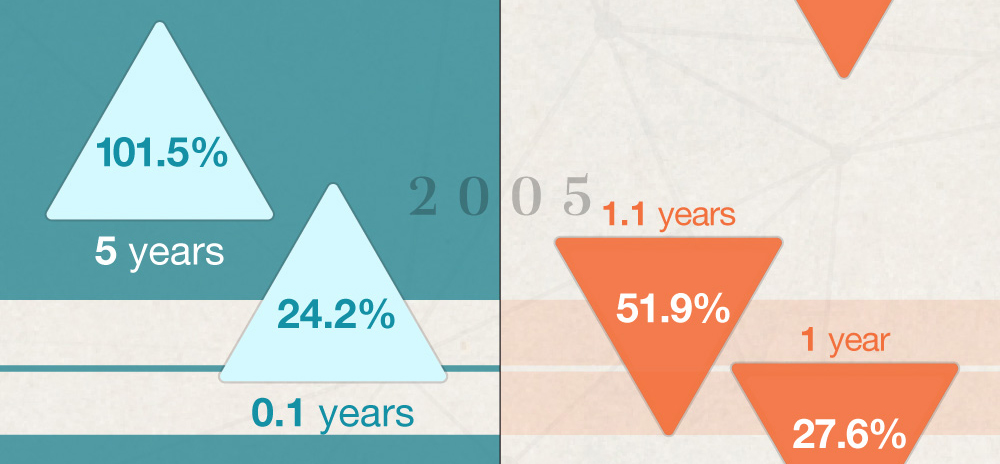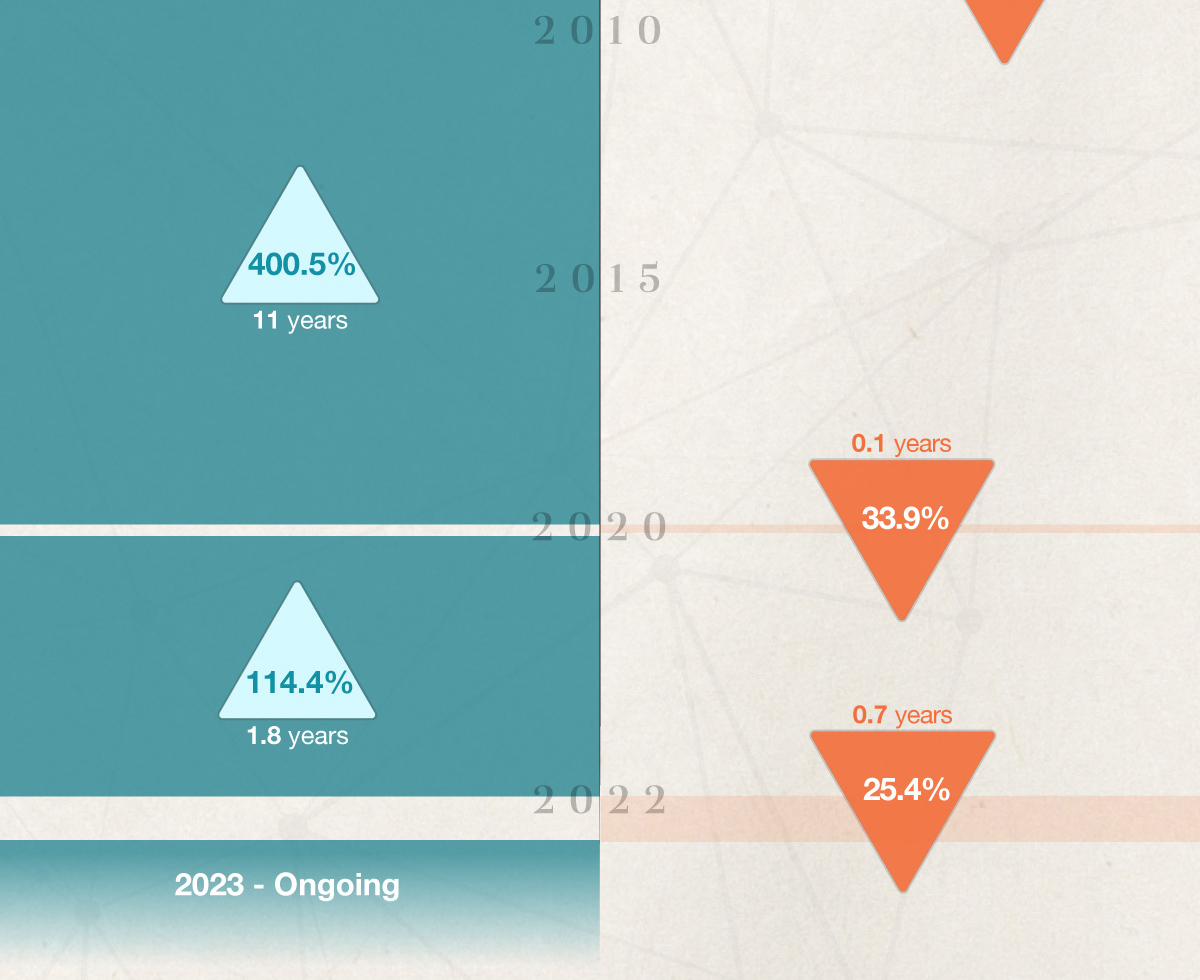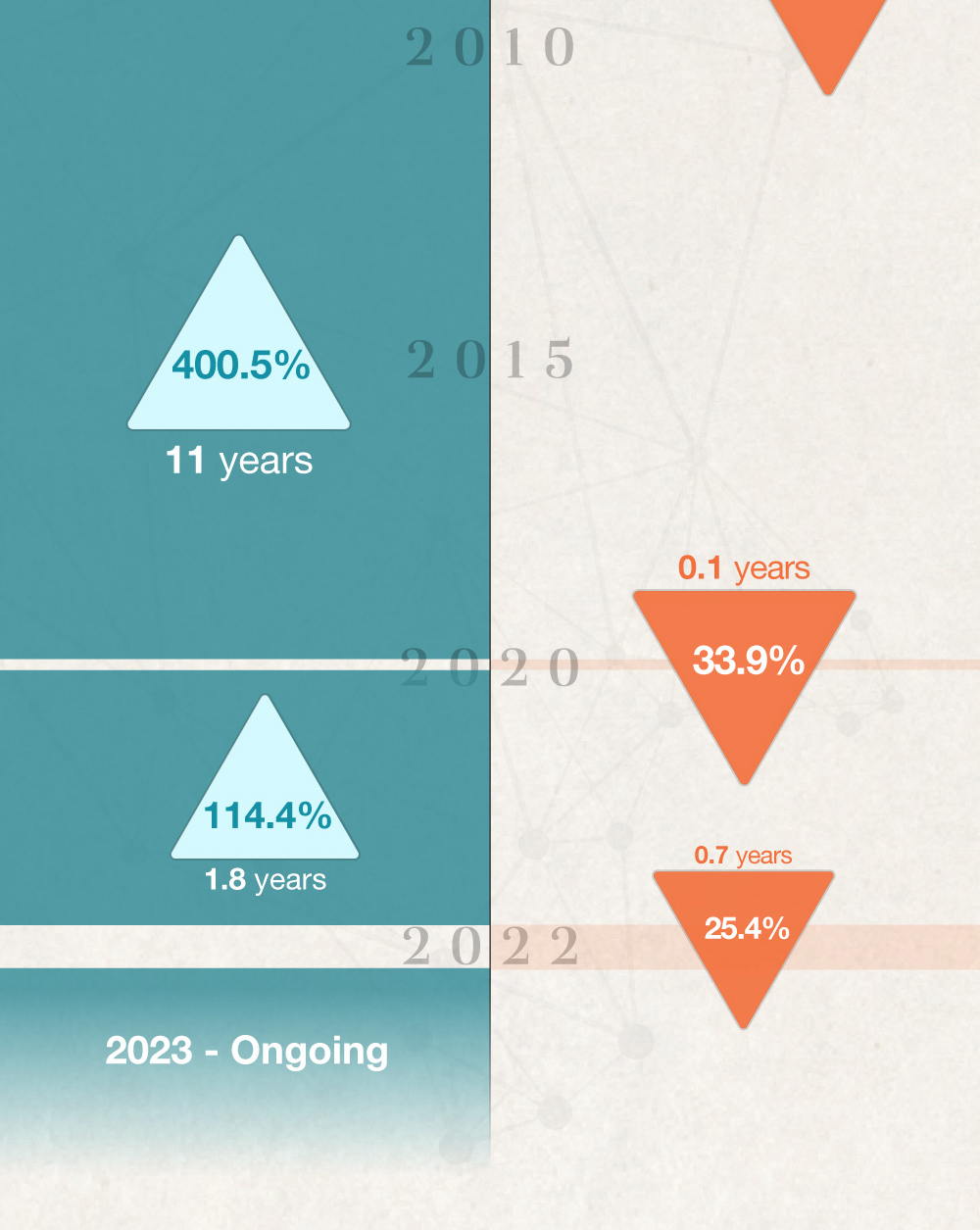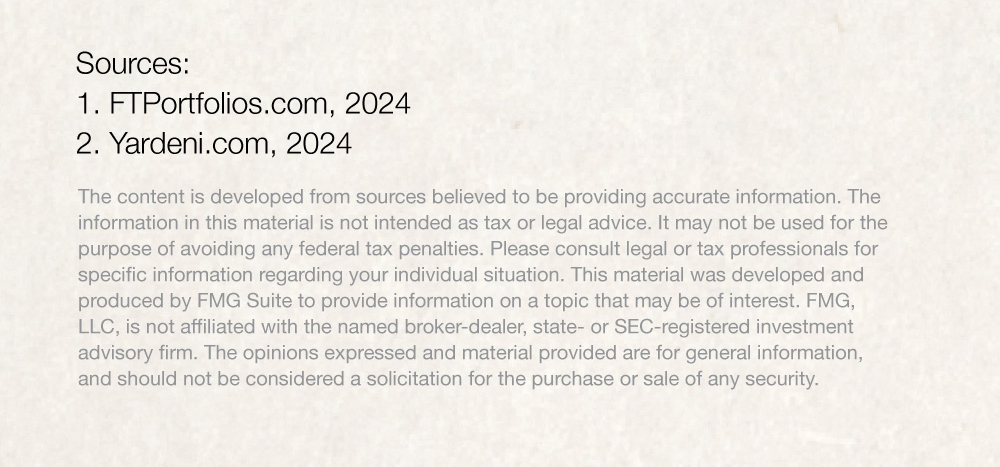 Related Content
Most women don't shy away from the day-to-day financial decisions, but some may be leaving their future to chance.
What does it take to be an accredited investor? Explore the details, & the types of investments offered to those who qualify.
Gaining a better understanding of municipal bonds makes more sense than ever.