Bull & Bear Markets: A Timeline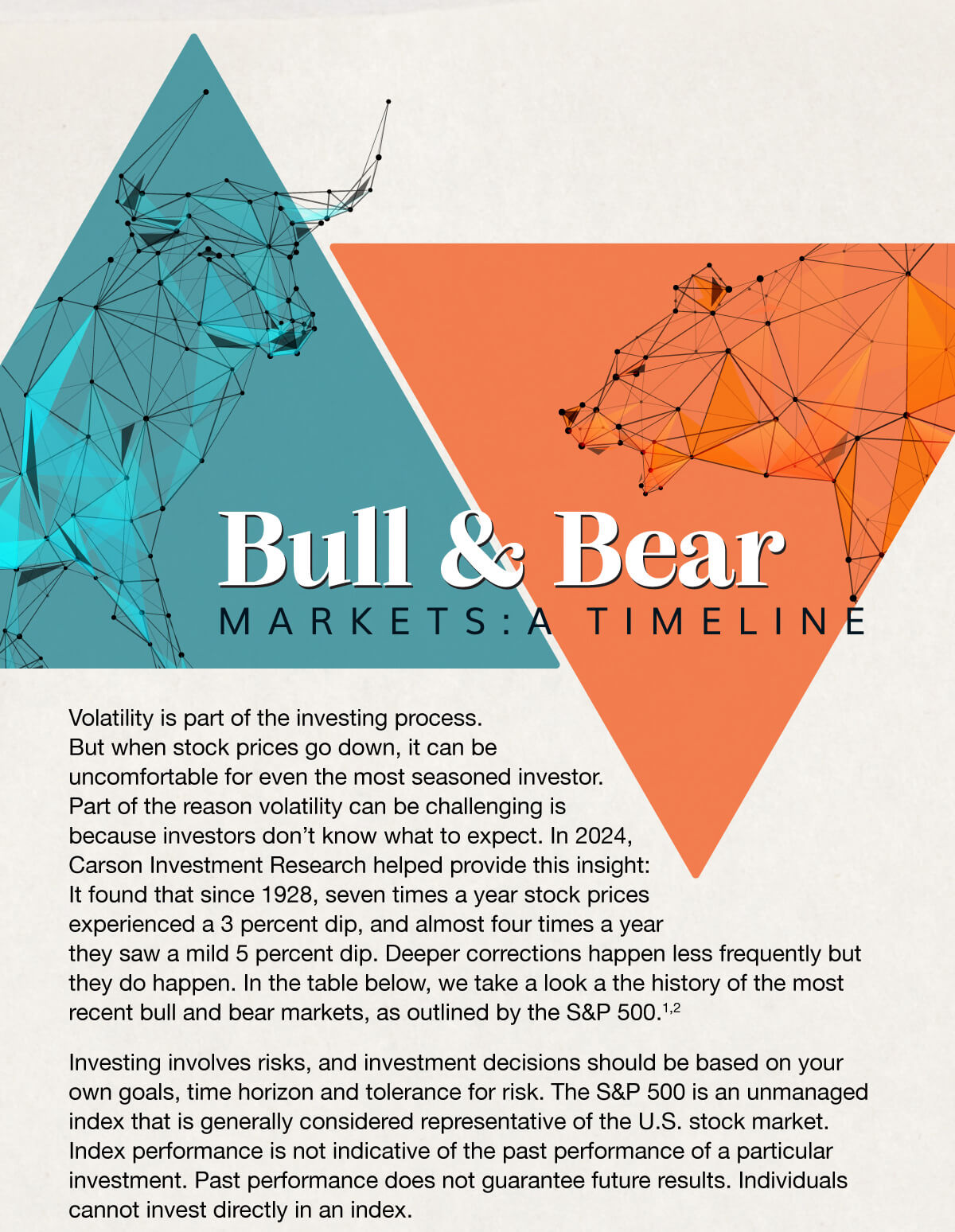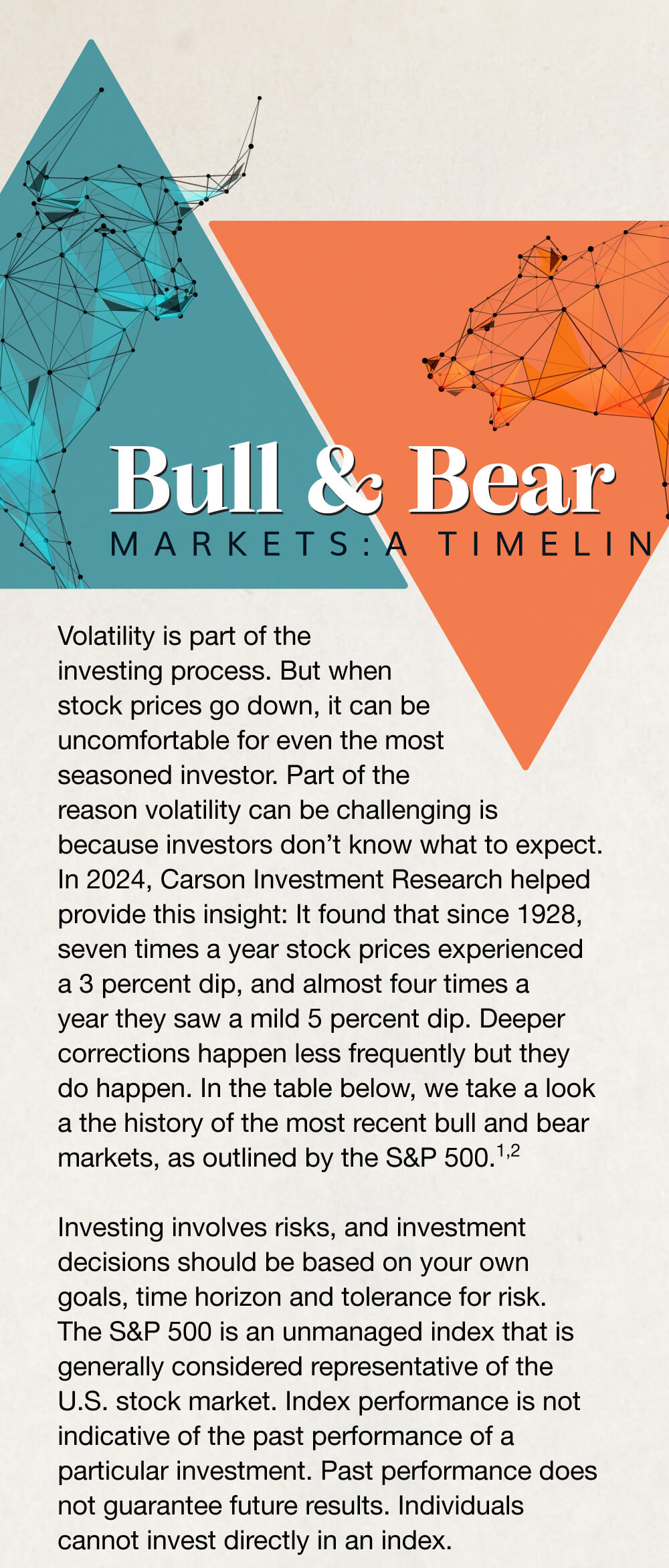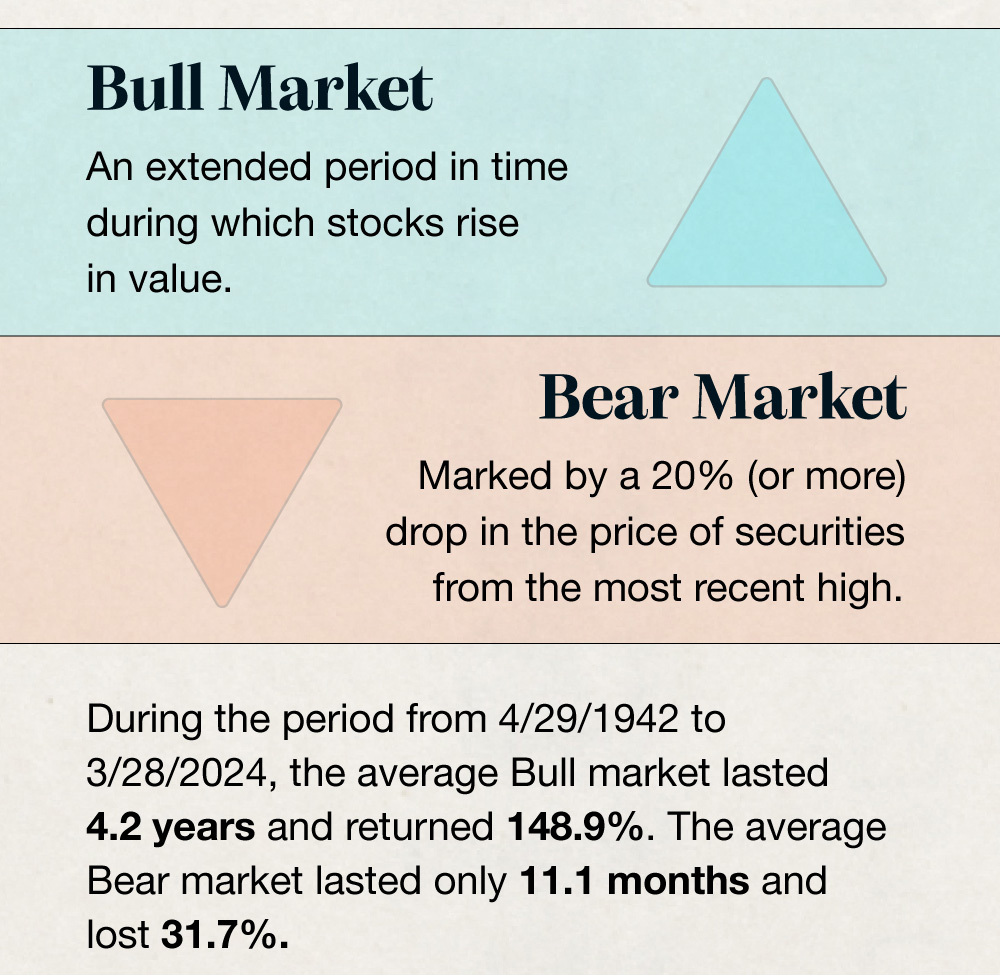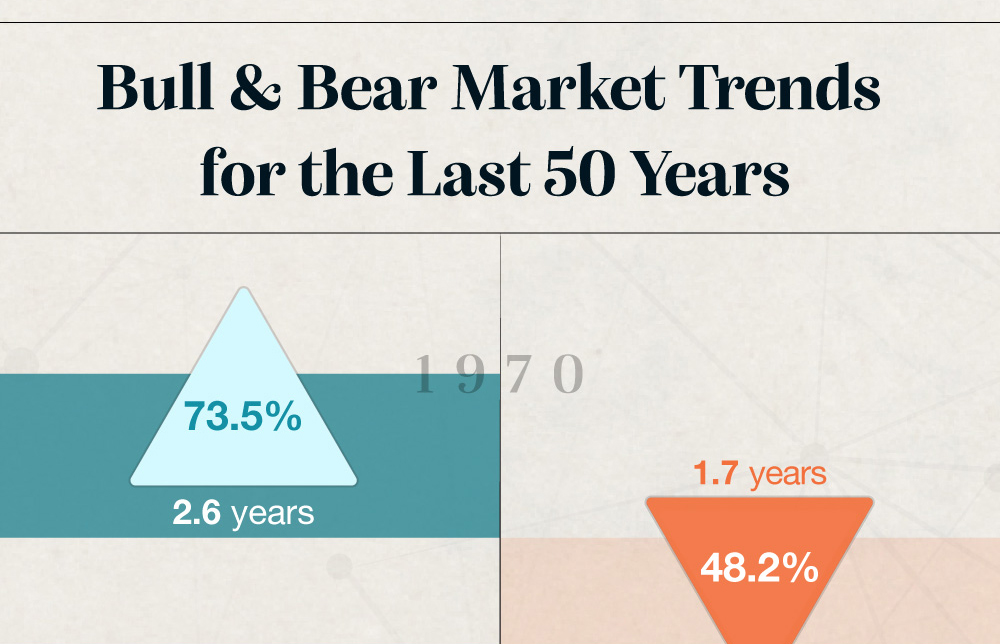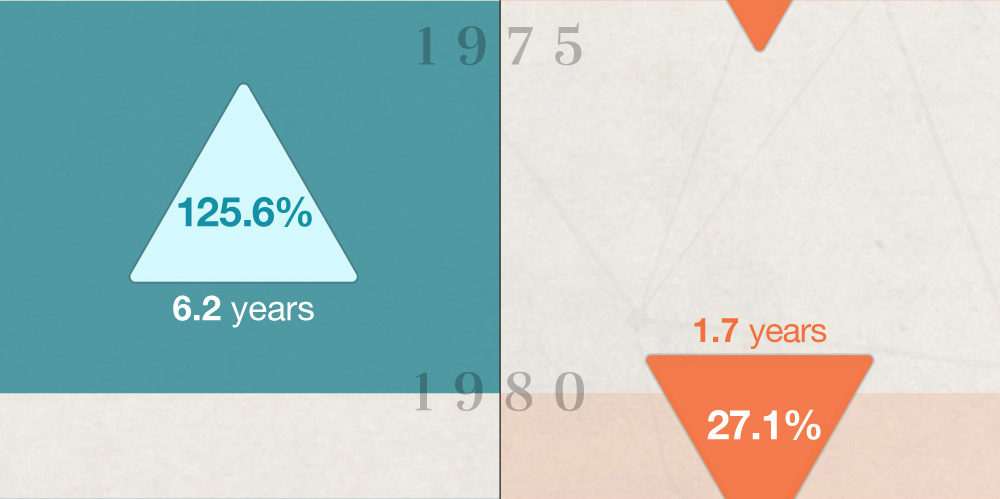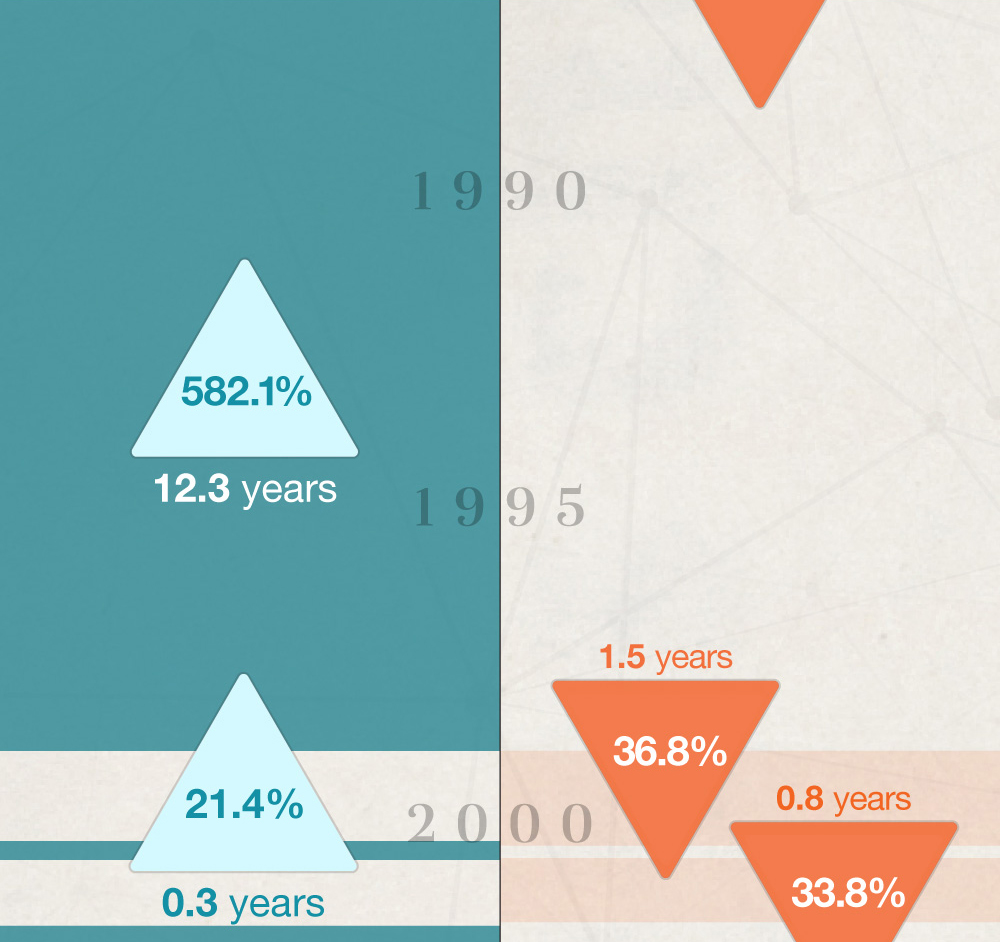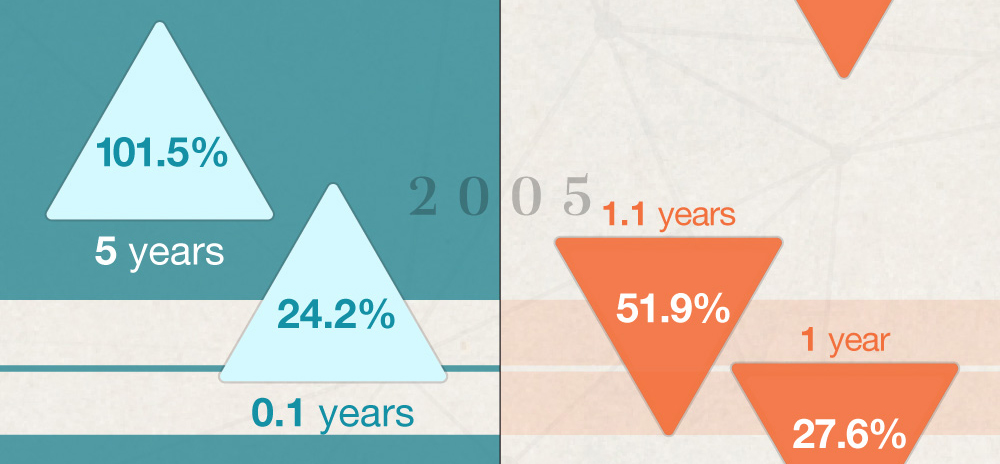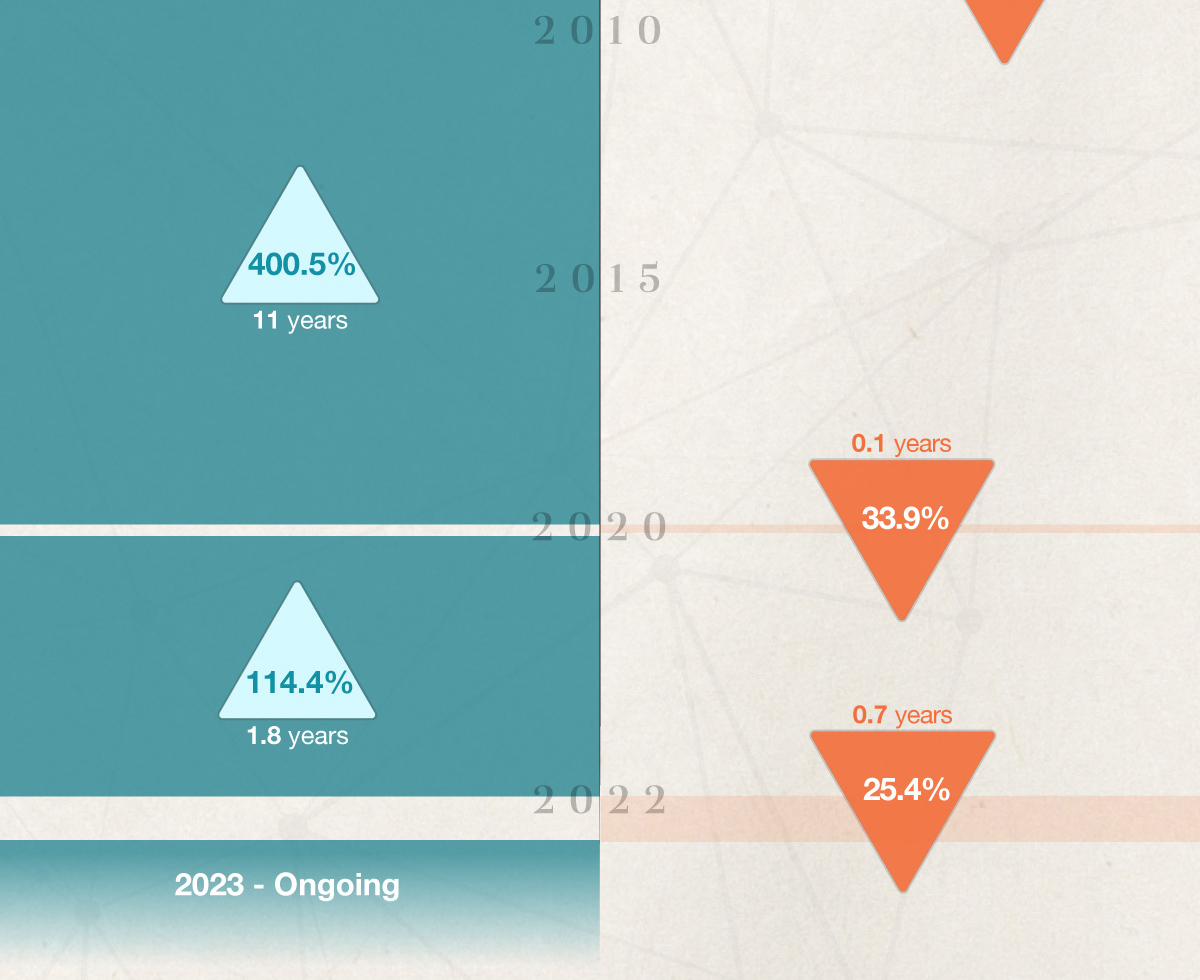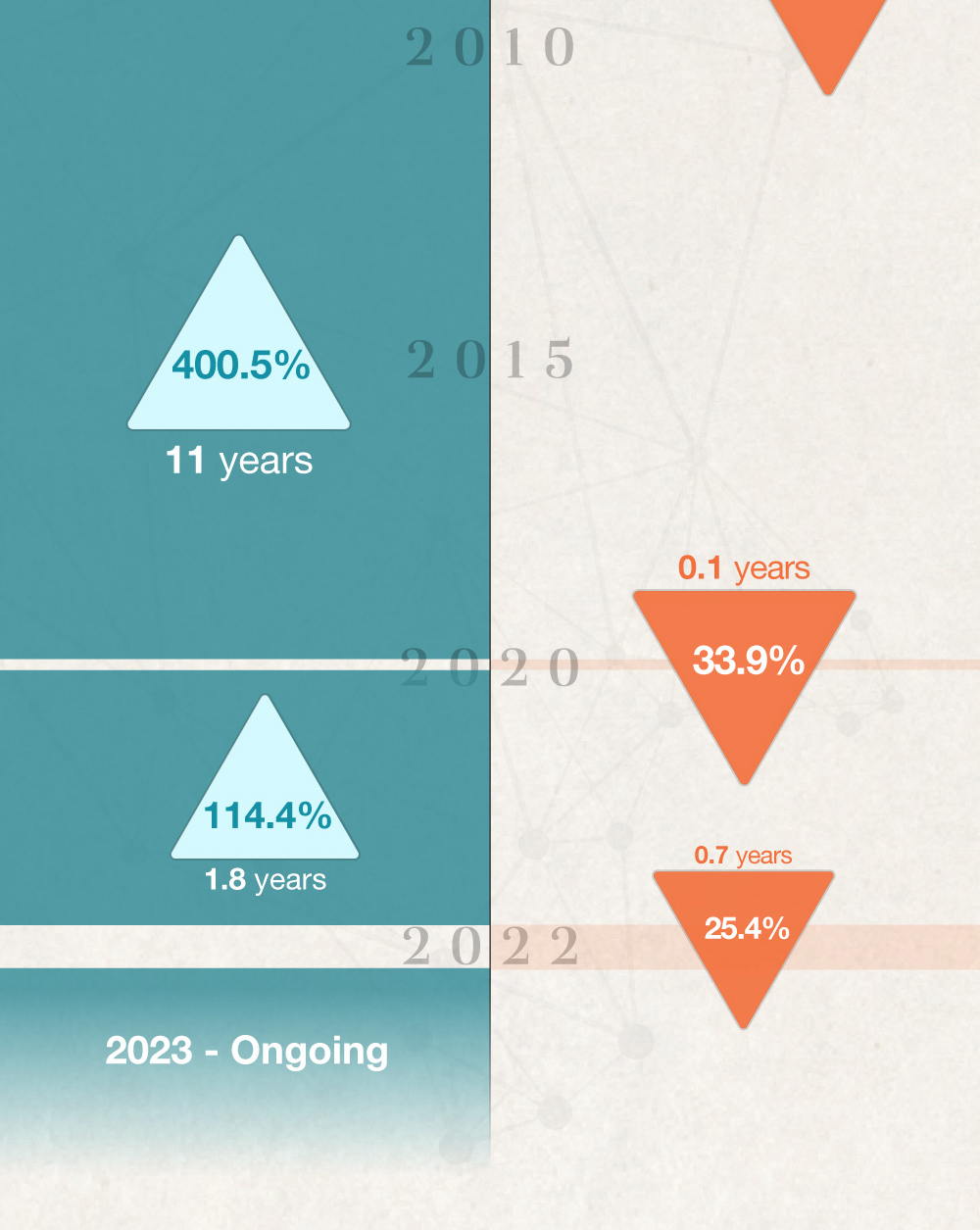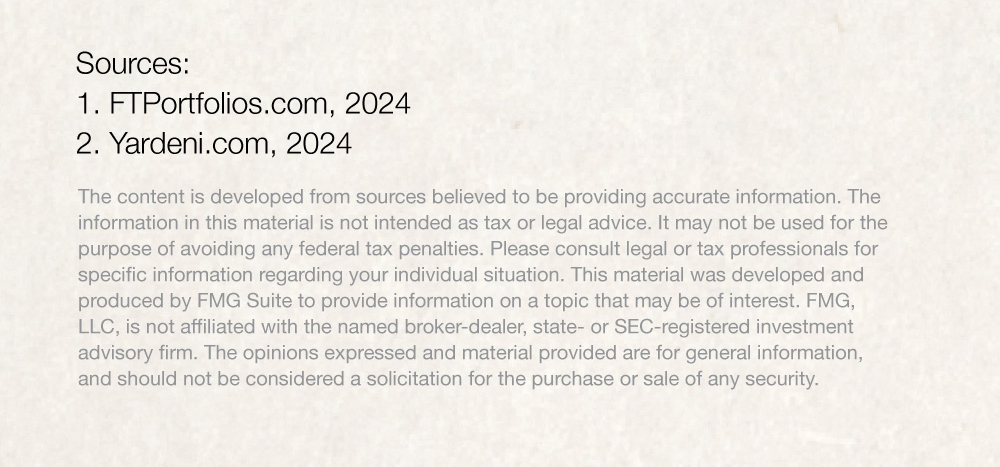 Related Content
By understanding a few key concepts during a divorce, you may be able to avoid common pitfalls.
The tax rules governing profits you realize from the sale of your home have changed in recent years.
You face a risk for which the market does not compensate you, that can not be easily reduced through diversification.